We are committed to producing and supplying premium quality table grapes
The Estate has twelve farm units and approximately 400 hectares of vineyards. We are located in the Hex River Valley in South Africa's Western Cape Province, 140km north east of Cape Town.
The Hex River Valley is the country's oldest table grape production region. The region has a Mediterranean climate with hot summers and cold, wet winters, making it ideal for fruit production. The valley's mountains provide good water surety and the fertile valley soils contain the nutrients necessary for us to produce crisp sweet grapes.
Disclaimer & privacy policy (POPIA) Information Purposes
All information presented on this website is for informational purposes. This website does not contain any advice or recommendation that may be relied upon as the basis for any action or decision.
Disclaimer of liability
Reasonable care is being taken to ensure that the site content is accurate and up-to-date, but Mooigezicht Estates (Pty) Ltd makes no warranties or representations as to accuracy, sequence, timeliness or completeness of the website content and may discontinue distributing the site without prior notice. This website content is intended for general information purposes only, and we have taken due care in its preparation. Any risk arising from the use of the information shall rest with the recipient and nothing herein shall be construed as constituting any kind of warranty. Mooigezicht Estates (Pty) Ltd reserves the right to make adjustments without prior notification and to make changes or updates to this website or the products or services described in this website at any time without notice. In no event will Mooigezicht Estates (Pty) Ltd be liable to any party for any direct, indirect, special, consequential, incidental or punitive damages for any use of this website, or on any other hyper linked website, including, without limitation, any lost profits including goodwill, business interruption, loss of programmes or other data or damage to the said in your information handling system or otherwise, even if we are expressly advised of the possibility of such damages.
We specialise in table grape production and offer a wide range of varieties
The generations of experience in producing quality grapes combined with modern infrastructure and ethical production practices are what distinguish Mooigezicht Estates from the competition.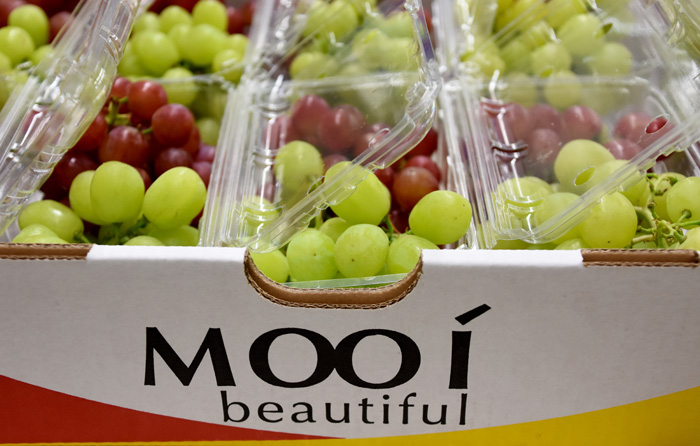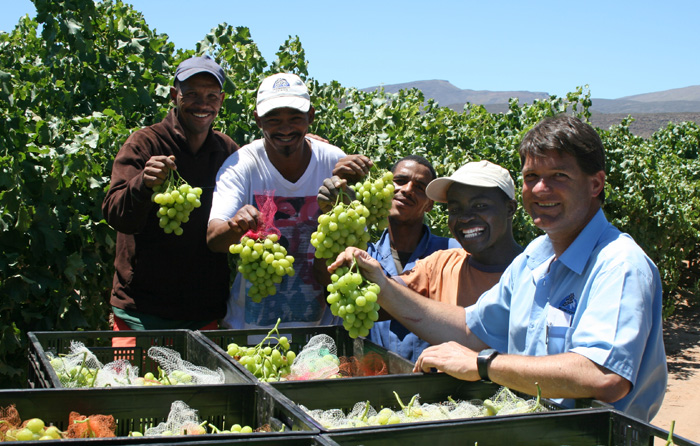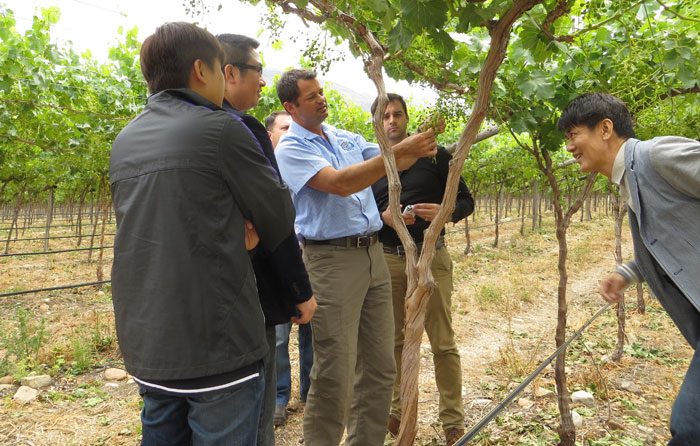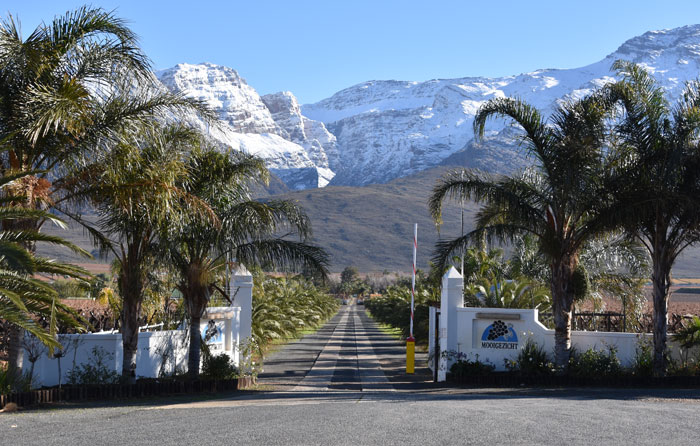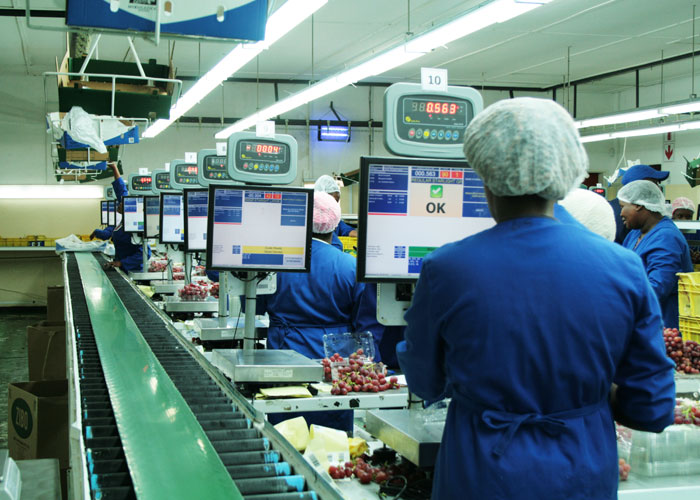 Mooigezicht Estates complies to several internationally recognised industry accreditations