Family run, traditional values, modern thinking
Mooigezicht Estates is a third-generation family business owned by the Rossouw family. What started as a family business decades ago has developed into a formidable, growing and thriving table grape production and export company. We are a leading producer-packer-exporter of quality table grapes and we supply leading global retailers and selected target markets in Asia, Europe and the Americas.
The company has expanded through the acquisition of farms, development of new generation vineyards and the application of cutting edge, best practice technology.
Leaders in our field, farmers at heart
Mooigezicht Estates is run according to modern business practices and corporate governance. All members of management, including three generations of the Rossouw family, have the relevant tertiary qualifications and experience for their positions. The success of the company is largely based in the remarkable human capacity represented within the company's management and staff.
We also constantly look at ways to improve our supply chain, from new production practices driving productivity, quality, environmental sustainability to new quality systems and processes.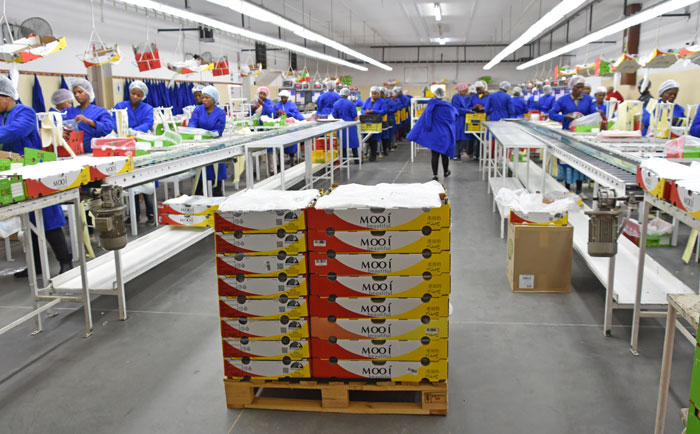 VISION:
We are a leading producer-packer-exporter of quality table grapes.
PURPOSE:
We create and grow a profitable, sustainable and competitive company based on sound business principles.
CORE VALUES:
Integrity
Excellence
Commitment
Respect
Stewardship
Empowerment